High Ropes
The high ropes course is one part of adventure programming that helps individuals test their abilities and take risks of their choice and level. Pyoca's high ropes course is the ideal way to help individuals define and push their limits. The high ropes course is also part of a total adventure program. Adventure challenge programming allows groups and individuals to accomplish tasks that take them beyond their preconceived limitations.
Social scientists have demonstrated that risk taking helps us learn to deal with our fears and the unknown. High ropes courses use "perceived risk" to create individual challenges and give participants permission to push themselves in a safe environment. Participants on the high ropes course set individual goals and levels they want to achieve. The emphasis is on personal challenges and intensity of effort, not number of elements completed or speed.
A trained facilitator assures safety and helps participants reach their full potential on the course. "Processing" is a post-activity effort, lead by the facilitator, to help the group reflect on and learn from their experience on the course and apply these new insights to other aspects of their lives.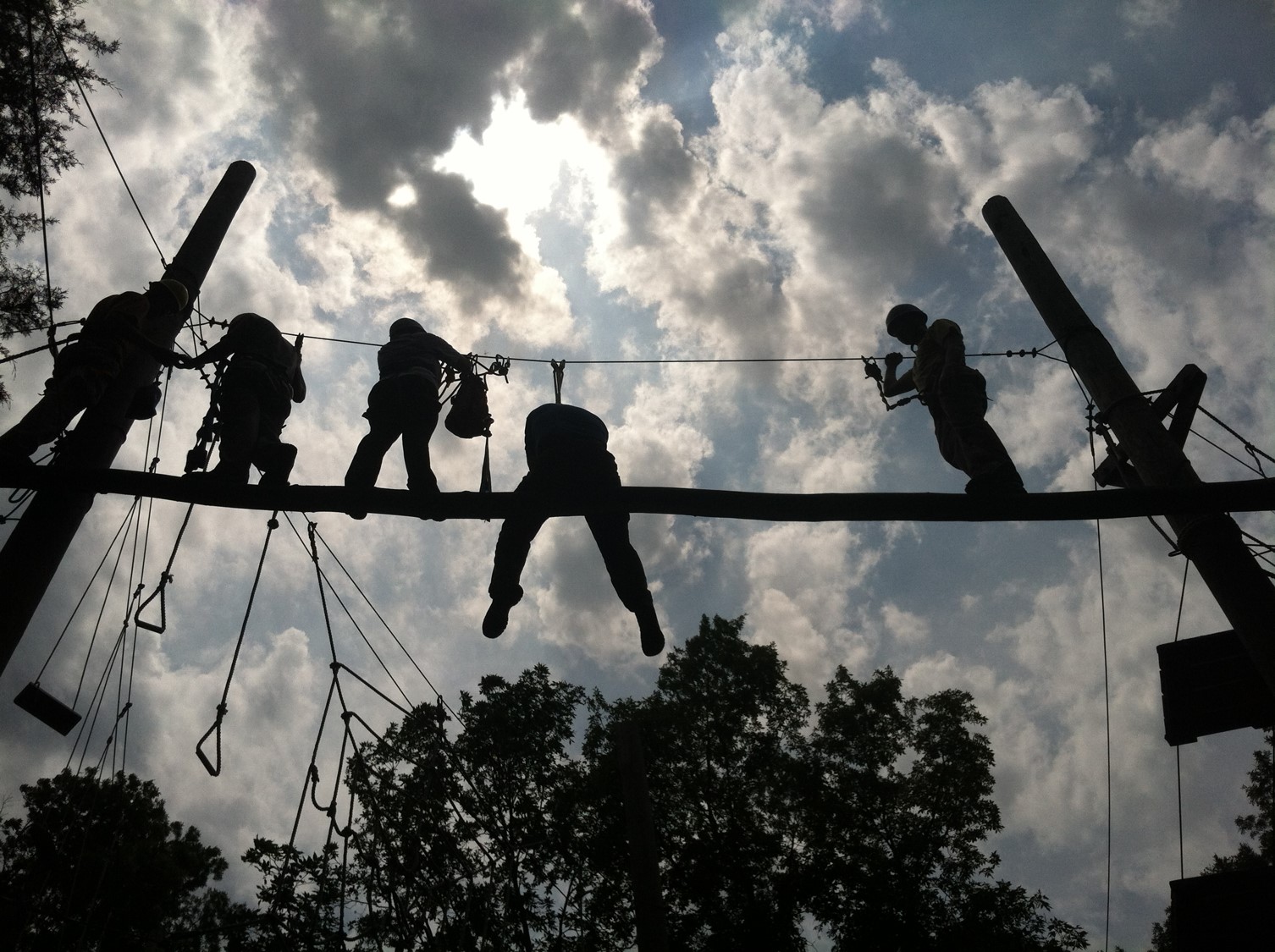 ---
Fees:
| | |
| --- | --- |
| Minimum of 8 people: | $30.00/person |