Fall Youth Retreat: Nov. 17th - 19th, 2023
Join us for our annual Fall Youth Retreat this November! Each year youth gather together from across Indiana, Kentucky, and Ohio for a weekend of rest and fall fun at Pyoca. Youth will gather for keynotes and worship each day, meet new friends through small group sessions, and have plenty of time to explore all that Pyoca has to offer. Throughout the day on Saturday afternoon youth will get to choose from a number of activities, including: high ropes, hiking to Mt. Baldy, climbing tower, crafts, and more, plus plenty of free time to hang out and connect with new and old friends. Saturday afternoon we are hosting a Camp Carnival and at night we'll come together for a concert by keynote speaker David LaMotte, followed by our Fall Fest, complete with a bonfire, hotdog and s'more roast, games, and after dark wagon rides through the forestry. Registration is now open. We can't wait to see you in November! To learn more about this event and how to register, see information below.
---

SATURDAY CONCERT:
On Saturday, Nov. 18th we will be welcoming the public to join us for an evening concert with David LaMotte. Tickets are general admission. Tickets are included in the registration fees for those attending the Fall Youth Conference.

Tickets can be purchased at the button above. The concert is set for 7:00PM in Pyoca's Lodge. We look forward to seeing you there!
---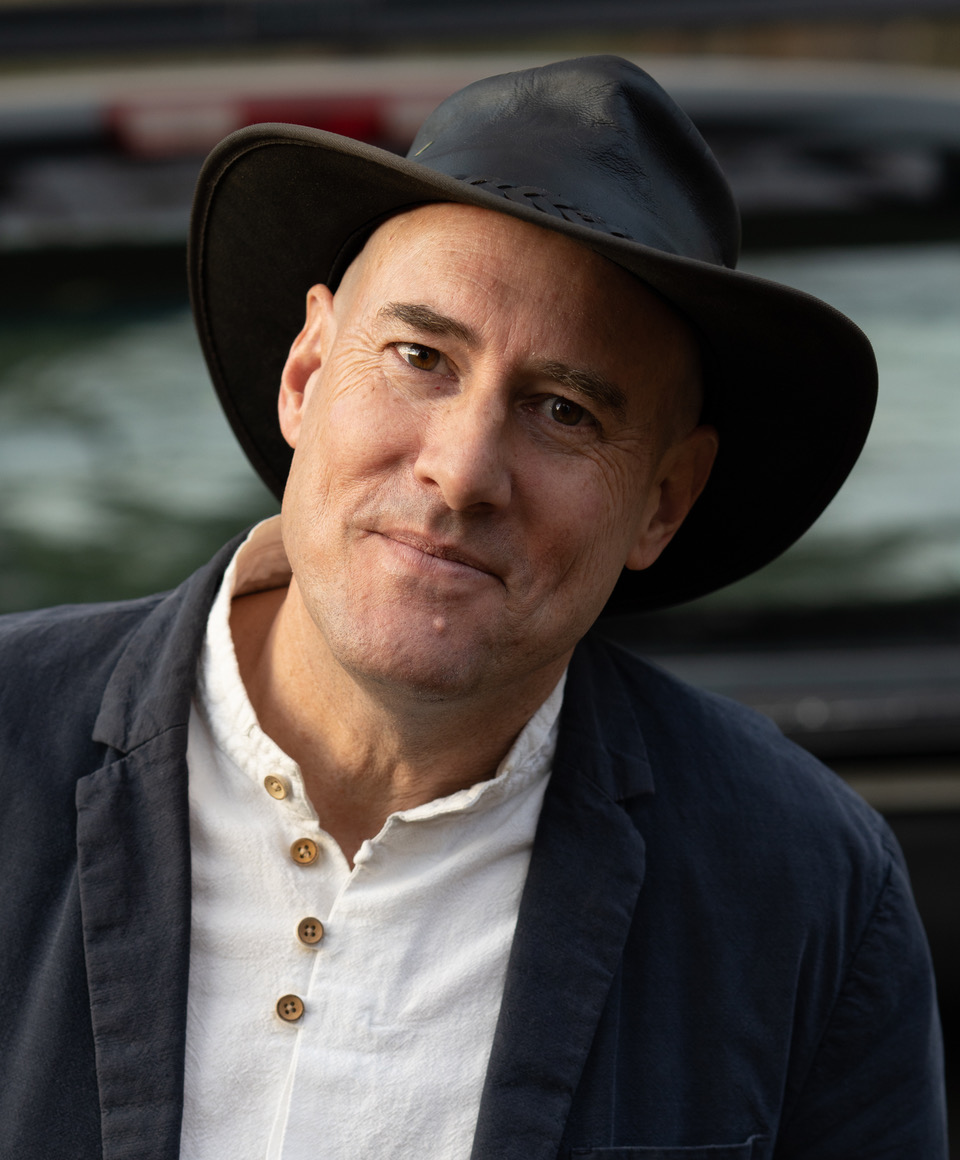 KEYNOTE SPEAKER: David LaMotte
David LaMotte is an author, speaker, and musician from Black Mountain, North Carolina, where he lives with his wife and son. He has offered thousands of concerts and talks on five continents and released thirteen albums, as well as two children's books. He is a Rotary Peace Fellow, a former member of the AFSC Nobel Peace Prize Nominating Committee, and a co-founder of PEG Partners, a non-profit supporting arts, education, and mentoring for children in Guatemala. His new book, You Are Changing the World Whether You Like It Or Not, was released this year by Chalice Press. To learn more about David and his work, please visit davidlamotte.com.
RETREAT THEME: Love Thy Neighbor
This fall we will be exploring what it means to be a Christian in an interfaith world. We'll ask, "How do we live, love, and lead like Jesus and support those who may believe differently than we do?" David LaMotte will guide us through these and other questions, along with an interfaith panel hosted at camp on Saturday morning. Join us as we seek to follow Jesus's commandment to Love Thy Neighbor.
---
Registration:
WHAT'S INCLUDED IN MY REGISTRATION? The Fall Youth Retreat pricing structure is all-inclusive, with meals, lodging, and activities included. ALL-INCLUSIVE REGISTRATION FEES:
Youth: Early Bird $165; includes two nights of lodging, four meals, snacks, and all program activities.
Adult: Early Bird $100; includes two nights of lodging, four meals, snacks, and all program activities.
Register by Friday, Oct. 13th for early bird registration fees. After this date youth fees rise to $185, adult fees to $120. WHO CAN REGISTER? This retreat is open to youth in grades 6 - 12. Youth are accompanied by adult chaperones from their church or youth group (1 adult per 7 youth). You are welcome to share chaperones with another church if needed! Youth without a church youth group are more than welcome to attend and will be connected with other youth and adult chaperones from their region. Additional supervision and activity facilitation will be provided by Pyoca staff. HOW DO I REGISTER? All participants, both youth and adults, will register individually through our registration portal. Churches covering the cost of their youth's registration fees are asked to notify Pyoca in advance for appropriate invoicing (this includes a $30.00 deposit per participant). Please email program@pyoca.org for church payment information. Registration will open on Monday, September 11th and will close on Friday, November 10th.
---

HAVE QUESTIONS? We are happy to answer any questions you may have. Please contact our office at (812) 358-3413 or program@pyoca.org.