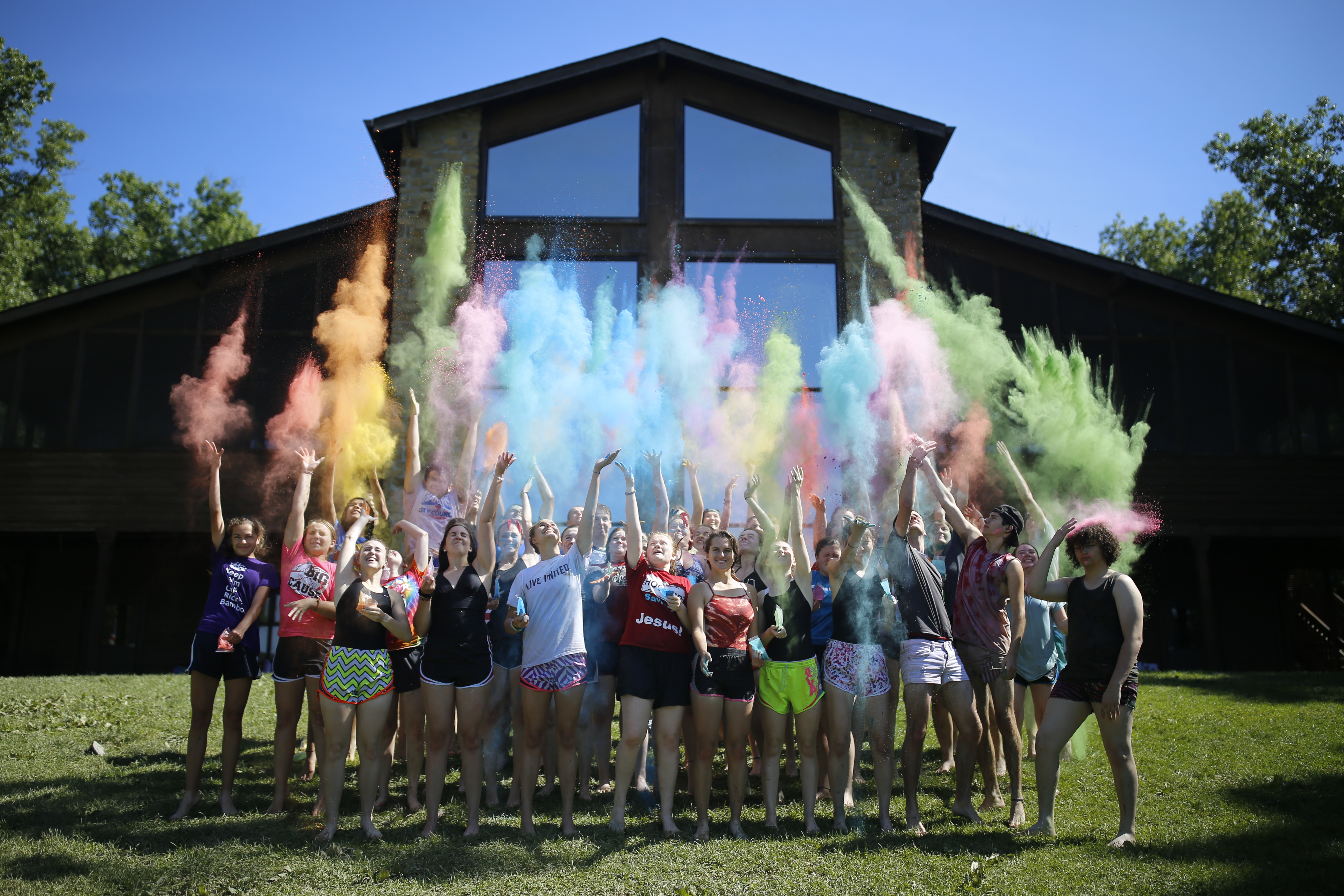 Where all are welcome in God's love to
EXPLORE, GROW, REST, and PLAY.
Join us for our best summer yet! This summer's theme is: This is Our Prayer. In addition to all of our amazing adventure activities campers have come to love, campers will deepen their relationships with one another and God by delving deep into their prayer life and spiritual practices. Join us for a summer of growing your faith, exploring God's call for your life, resting in Creation, and playing with a purpose.
Our programs welcome all children and youth ages 6 to 2020 high school grads. Learn more about our summer schedule, programs, scholarships, online brochure at the link above under Summer Camp.
What's happening at Pyoca?
Updated: March 13, 2020

Statement on COVID-19 from Sr. Director Mike Davis

The physical, emotional, and spiritual safety of our campers and guests has always been and will continue to be our number one concern. In light of the uncertainty surrounding COVID-19 (Coronavirus), we felt it important to share with you our current plans. We are closely monitoring the situation relying on trusted external sources like the Indiana State Department of Health and the American Camping Association as well as internal resources like our medical protocols and emergency action plans. At this time we are preparing for another amazing season of summer camp at Pyoca. Retreats and events scheduled for March and April will be handled on a case by case basis in consultation with the retreat host and guidance from health department officials. Disinfection and cleaning of high traffic areas will take place with increased frequency and as always hand sanitizer will be available at meals and around camp. In this season of lent and this unprecedented time in our history I take comfort in Psalm 46 - "be still and know that I am God." We will keep you updated here and via email. Be sure to check out our Facebook and Instagram pages for more frequent posts and glimpses of camp to stay connected during this potentially isolating time.

Sincerely,

Mike Davis Senior Director

Updated: Mar. 3, 2020

Pyoca 2019 Annual Report

Check out Pyoca's 2019 Annual Report, from Sr. Director Mike Davis and the Pyoca Advisory Council.

What can you find inside? Reflections from Sr. Director Mike and Program Director Molly, financial summaries, camp and retreat attendance summaries, and more. 2019 was a great year for us at camp and we are looking forward to even more growth in 2020!

Updated: Feb. 24, 2020

We Want YOU On Our Summer Staff

Working on summer staff will be the most challenging job you'll forever love. If you love children and youth, the outdoors, and hope to grow both as a person and in your faith journey, look no further. We want you on our team.

Have internship requirements at school? We would love to work with you to develop a project at camp that fits your needs.

We are in need of Kitchen Assistants and 1 - 2 male counselors. All other support staff and female counselor positions are currently filled.

Updated: Mar. 17, 2020

Day of Service: April 25, 2020 - Watch for Updates

Join us as we beautify camp for the summer! Volunteers will gather at camp from 9:00AM - 3:00PM on Saturday, April 25th, 2020 to work on a wide variety of service projects around the grounds. We will conclude our time together with a worship service in the Chapel at 3:00PM. Free will lunch will be provided.

Updated: Mar. 26, 2020

Mystery Quilt Retreat: May 6 - 10, 2020 (New Dates)

Join us this for our 18th annual Mystery Quilt Retreat. Why is this retreat a mystery? Each year the quilt pattern remains a mystery until quilters arrive! Never fear, each participant will receive fabric measurements and cutting instructions before arrival.

Quilters of all levels are welcome. Please return registration forms to program@pyoca.org or via mail.

Updated: Mar. 26, 2020

Overflow: Sept. 11 - 13, 2020 (New Dates)

We are delighted to partner with Rev. Kim Olson of First-Meridian Heights Presbyterian Church this fall as we bring you Overflow, a retreat designed to provide women with a space to rest, renew, and engage in fellowship with other women.

Perhaps you feel your cup is empty and has nothing left to give, or maybe your cup cannot handle all that is being poured into it. Whatever it may be, we invite you to come to Overflow bringing a cup with you that is special or representative of your faith. These cups could be heirlooms or the same coffee mug you use at home or work every day. We will utilize these personal cups throughout our devotional time together. We will focus our devotional time together inspired by the work of Joyce Rupp's devotional The Cup of Our Life.