Overflow Women's Retreat: Sept. 8 - 10, 2023
We welcome you this September to Overflow, a women's retreat designed to provide women with a space to rest, renew, and engage in fellowship with other women. Every woman will come to this retreat seeking renewal in her own way. Wherever you are on your spiritual journey, we seek to affirm, connect, and lift up women in the church the best way we know how: fellowship. Join us for the weekend, or just for the day on Saturday, Sept. 9th! Day rate pricing includes all programming, lunch, and afternoon tea. Day rate participants will join in from 9:30AM - 5:30PM on Saturday. Registration will open on Monday, July 24th, 2023 at 8:00AM EST. We can't wait to see you in September! To learn more about this event and how to register, see information below.
---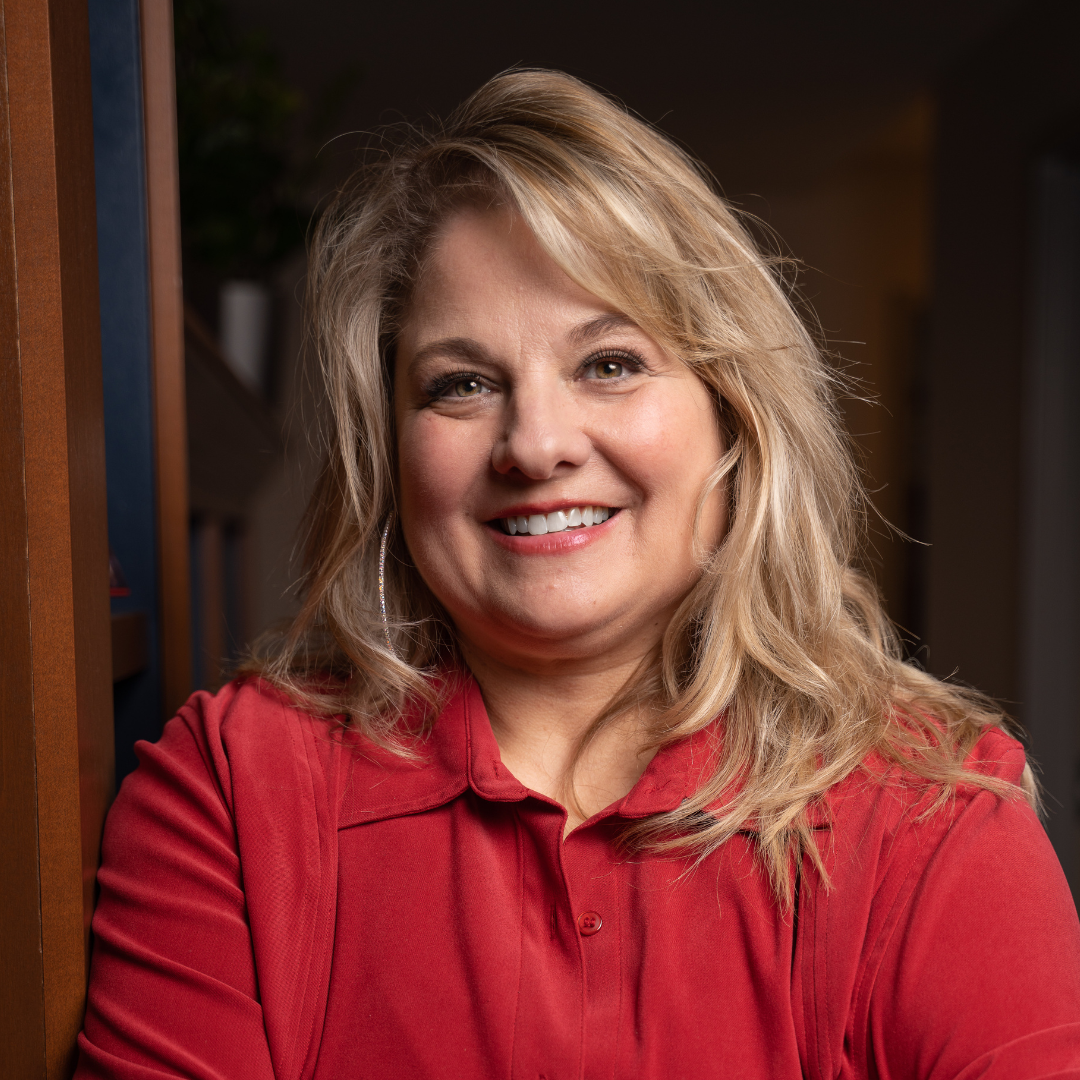 DEVOTIONAL LEADER: Rev. Shellie Riggs Jordan

We're thrilled to welcome Rev. Jordan to camp this September! Shellie is the director of the southeast office of the Center for Congregations in Seymour, Indiana. She is an American Baptist pastor who served 14 years at First Baptist Church in Seymour as the minister of youth. Prior to her time at FBC, Shellie was the director of youth and children's ministries at First Presbyterian Church in Seymour. To her work with the Center, Shellie brings more than 24 years of experience working with youth and young adults, as well as a strong background in ecumenical ministry. Shellie holds a Bachelor of Science degree from Ball State University and a Master of Divinity from Bethel Seminary in St. Paul, Minnesota. She loves to travel and explore new cultures. She also loves spending time with her husband, Brent, and their kids, Gabe, Allison, and Casey. Shellie lives in Seymour.

RETREAT THEME: I Am Enough
Through this year's retreat theme, we will explore what it means to see ourselves as enough in God's eyes by diving into Psalm 139: 1-16.
---

WHAT'S INCLUDED IN MY REGISTRATION? Overflow Retreat pricing is all-inclusive with meals, activities, and lodging. Pricing is per person. All lodging is retreat-style, with bunk beds in each room. There are 3-4 beds per room (bottom bunks), with an attached bathroom. Linens are not provided by Pyoca, so be sure to bring your own with you. Please indicate any roommate requests you may have as you fill out your online registration. TIERED PRICING: Participants receive the same Pyoca experience regardless of payment tier. Tiered pricing is simply a way for folks to choose what best works for them financially. As always, scholarship funding is available no questions asked.
| Registration Fees | Student* | Tier 1 - Subsidized | Tier 2 - Partially Subsidized | Tier 3 - Actual Cost |
| --- | --- | --- | --- | --- |
| Overnight Rate | $120.00 | $155.00 | $175.00 | $195.00 |
| Day Rate | $30.00 | $55.00 | $70.00 | $85.00 |
*We believe deeply in the transformative power of relationships across a wide spectrum of ages and experiences. This pricing is available to women of any age currently enrolled in school.
---

HOW DO I REGISTER? Registration is through our online registration portal. Registration is reserved on a first-come, first-served basis. A deposit of $30 is required to register. In our registration system you will provide us with your basic contact information, let us know of dietary/allergy restrictions we can accommodate, and request a roommate for the retreat. Registration will open Monday, July 24th at 8:00AM EST.
---

WHAT ARE MY PAYMENT OPTIONS? We accept online payment via debit/credit card and e-check. Guests can also send a check in the mail for their registration fees. Online options are as follows:
Pay the $30 deposit and log back into your account later to pay remaining fees,
Pay the registration fees in full,
Request a scholarship,
Choose the "Mail in check" option at check-out and send your check in the mail directly to camp.
All payment is due by Friday, Sept. 8th upon arrival.
---

HAVE QUESTIONS? We are happy to answer any questions you may have. Please contact our office at (812) 358-3413 or program@pyoca.org.