Overflow Women's Retreat: Sept. 9 - 11, 2022
We welcome you this September to Overflow, a women's retreat designed to provide women with a space to rest, renew, and engage in fellowship with other women. Every woman will come to this retreat seeking renewal in her own way. Wherever you are on your spiritual journey, we seek to affirm, connect, and lift up women in the church the best way we know how: fellowship. Registration will open on Monday, July 25th at 8:00AM EST. We can't wait to see you in September! To learn more about this event and how to register, see information below.
---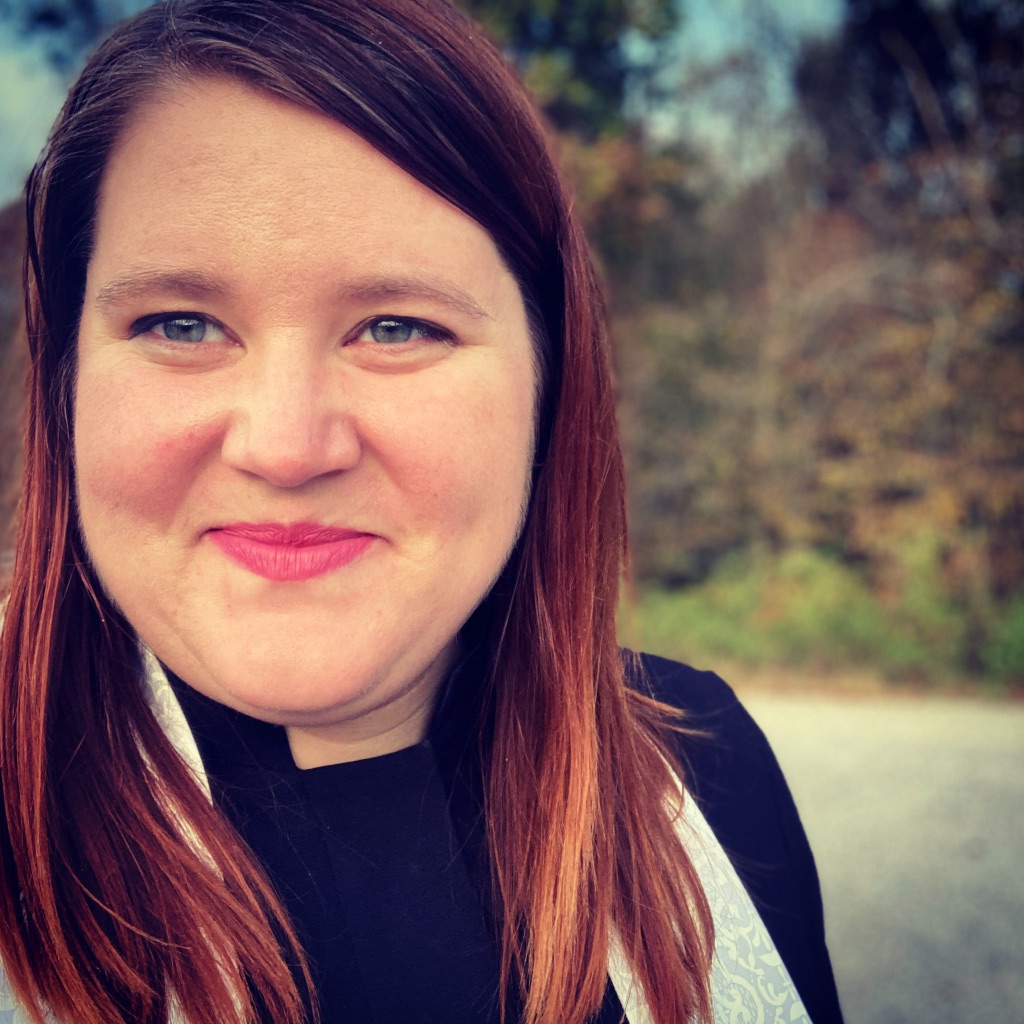 DEVOTIONAL LEADER: Rev. Kelley Jepsen (she/her)

Born and raised in Minnesota, Kelley Jepsen has been living as a Hoosier for the last four years. Kelley graduated from the University of Minnesota Carlson School of Management with a B.S. in Business. She worked in various supply chain related fields in the Minneapolis area prior to attending Luther Seminary for her Masters of Divinity. In July of 2018, she was ordained as a Minister of Word and Sacrament in the Presbyterian Church (USA).

Kelley served as a Lake Fellow at Second Presbyterian Church in Indianapolis before beginning her current role as a Transitional Associate Pastor at First Presbyterian Church in Bloomington, IN two years ago. At FPC, her main responsibilities are over all-ages Christian Education, Mission & Outreach, Deacons, and the Racial Justice Task Force. In her free time, Kelley enjoys cooking, planning trips, reading memoirs, and staying connected with family and friends. RETREAT THEME: RISE
With the last bit of flour and few drops of oil, the widow at Zarepheth (1 Kings 17) was determined to make a final meal for her and her son to enjoy. Suddenly in walks this man of God, asking her for the hospitality of a small meal. "Don't you understand," she pleads, "this is all we have left." He promises her that in exchange for her hospitality God would ensure her jars of oil and flour would never go empty. In this trusting of God, in the seemingly ordinary act of baking bread, a miracle was granted. Through the lens of baking bread, we will explore the wonderful things God can do with the seemingly ordinary parts of our lives. What is our "mise en place?" What do we knead? How is God shaping us and where do we look for proof? Join us for Rise. A time set apart for women to explore their faith and nourish their souls.
---

WHAT'S INCLUDED IN MY REGISTRATION? Overflow Retreat pricing is all-inclusive with meals, activities, and lodging. Pricing is per person. All lodging is retreat-style, with bunk beds in each room. There are 3-4 beds per room (bottom bunks), with an attached bathroom. Linens are not provided by Pyoca, so be sure to bring your own with you. Please indicate any roommate requests you may have as you fill out your online registration. PRICING:
Double: $200, 2 guests per room
Quad: $150, 3 - 4 guests per room
Student: $100*, 3 - 4 guests per room
*We believe deeply in the transformative power of relationships across a wide spectrum of ages and experiences. This pricing is available to women of any age currently enrolled in school.
---

HOW DO I REGISTER? Registration is through our online registration portal. Registration is reserved on a first-come, first-served basis. A deposit of $30 is required to register. In our registration system you will provide us with your basic contact information, let us know of dietary/allergy restrictions we can accommodate, and request a roommate for the retreat. Registration will open Monday, July 25th at 8:00AM EST.
---

WHAT ARE MY PAYMENT OPTIONS? We accept online payment via debit/credit card and e-check. Guests can also send a check in the mail for their registration fees. Online options are as follows:
Pay the $30 deposit and log back into your account later to pay remaining fees,
Pay the registration fees in full,
Request a scholarship,
Choose the "Mail in check" option at check-out and send your check in the mail directly to camp.
All payment is due by Friday, Sept. 9th upon arrival.
---
COVID-19 RETREAT PRECAUTIONS:
All retreat guests are asked to practice good hand hygiene and maintain social distance when possible (hand sanitizing stations will be available in public areas).
Full vaccination of retreat guests is highly encouraged for the safety of all participants.
Guests are highly encouraged to wear a mask indoors, unless eating or drinking, and outdoors when social distancing cannot be achieved.
All Pyoca facilities have been outfitted with central air purifiers and enhanced cleaning measures have been implemented.
Anyone experiencing signs or symptoms of COVID-19 (fever, cough, difficulty breathing) are asked to stay home for the protection of other guests and staff.
We are adhering to the latest CDC guidance. If conditions or expectations change we will notify all participants prior to the retreat.
---

NO RISK REGISTRATION We will continue our No Risk Registration policy from 2020. This means if you register for a particular program and cannot come due to COVID-19 illness or exposure, we will:
Work to transfer your registration to another Pyoca program, or,
Provide participants the opportunity to donate or receive a full/partial refund of their registration fees.
---

HAVE QUESTIONS? We are happy to answer any questions you may have. Please contact our office at (812) 358-3413 or program@pyoca.org.