Retreats
If you're interested in retreating to Pyoca with a church or small group, please email program@pyoca.org for information on pricing, policies, and procedures to book.
If you're looking for information on what facilities and services we offer our retreat guests, please take a look at our facilities page.
Mystery Quilt: Mar. 27 - 31, 2019
Looking to add a little mystery to your life? Love to sew? The Mystery Quilt Retreat is perfect for you! This spring's pattern will be a secret until participants arrive, but don't worry! The fabric dimensions will be sent out in advance. Return forms to program@pyoca.org.
Confirmation Retreat: April 5 - 6, 2019
All 2019 PC(USA) confirmands and their mentors are welcome! Come join us as we connect with other confirmands around IN, KY, and OH. Learn about what binds us together, not only as Presbyterians, but as a universal church. Come ready to make new friends and start your statement of faith!
Youth leaders and mentors will find the registration forms below. Please fill them out and return them to program@pyoca.org.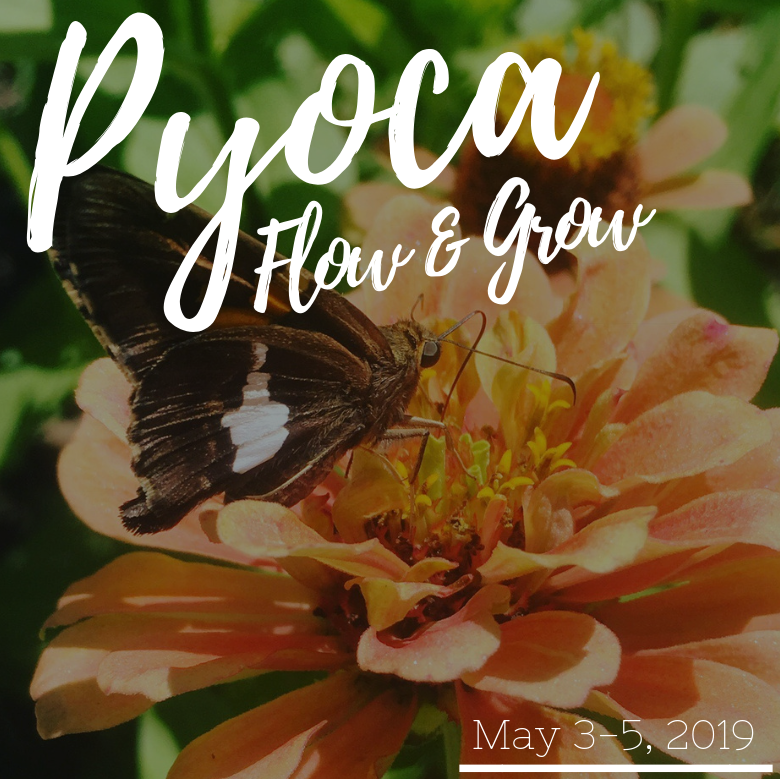 Flow & Grow: May 3 - 5, 2019
Join us this May as we grow into spring with our women's retreat Flow & Grow: Creative Respite. There is no expectation of perfection; we merely seek Sabbath and connection. Our philosophy is that art & yoga allow us to connect to God and one another through the movement of the Holy Spirit. Over the course of the weekend each woman will discover her innate sense of creativity and discern the movement of the Spirit in her life.
Join us for a weekend of connecting with the divine through the arts and nature.